WELCOME TO MY WEBSITES PROFILE!
Welcome to my websites, and My name is SMF.64 for short means Super Mario Fan.64 ,and plus this about you can make some Artwork. Or maybe you seen some mine Comic , Character and Viilians.
Also this is my best friends his name is Blue Guy we meet since 8 grades.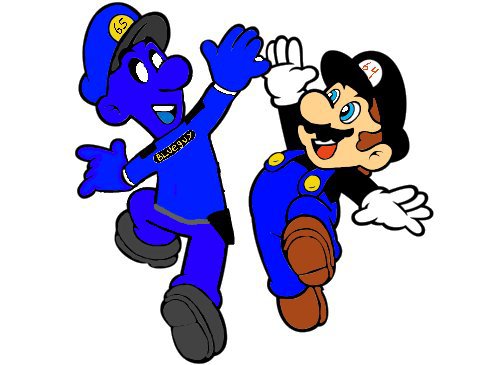 Green Tea, Mario games, and make some Animation:)
My favorites things to does...
My hobby is making some comic send to
my deviantart account is call SMF.64 SUPER MARIO FAN.64, search on it.

My History: Why I like Mario games? sinces, I was little I'm 5 year old. The frist game it's Nintendo 64,or what I like for short N64 the game had Super Mario 64, Super Smash Bros, and Mario Kart 64, and Star Wars, Mission Impossbile And ... Other Games too, DSI and Wii/WiiU meanwile. And Youtube, I watch some an best youtube video its this frist video, I wanna make like this And sinces I was 7 year old year old. Then I ask my Mom to make mario, but with plush puppert then me and brother make this project; then our project was Failed! Meawhile my own "Beta channel" was wrost video! That channel was Scrap. If you want to seen THIS...well if you like this video?
So, I was apperance the frist called SMF.64 need new job movie that my old channel, and I kinda of Oringal.
My Oringal Character: My oringal character is... Abeinany he was be planning become an main character, but then got scraps!
He look a Cat with capewear capes purple color, and his body and head hlaf red, and half blue star to middle of fourth-head. If you wanna tom see him; just click this link.
Click Here!